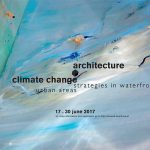 FAQ
Here we will post our best information for your frequently asked questions – please check often!
I am checking the programme and I am seeing that we are going to places outside Lisbon (Oeiras, Almada…). How do I get to those places, and for that matter, how can I move around in Lisbon?
Some days we will gather at meeting points which are outside the city of Lisbon but easily accessible by train starting from Cais do Sodré train station, the line being  Comboios Urbanos Linha de Cascais. The meeting points will be at Belém, Oeiras, Santo Amaro de Oeiras and Paço d'Arcos train stations.
Please notice that Linha de Cascais has both express and slow trains. Express trains may not stop at some stations, namely Santo Amaro and Belém. Always check if you are getting the right train – check the train type on the timetable, or ask someone, most people will be glad to help. Also, on weekends there may be a longer time between trains.
Cais do Sodré is also the terminal station on the Green Line of Lisbon Metro network. ULHT campus itself is very near Campo Grande, also a station on Green Line.
As for tickets, there are several options for people staying for a short time in Lisbon that are valid in the different transport systems. Zapping – the cash pre-load option – may be the most practical, as it works for Linha de Cascais trains, Metro and Carris bus system (the iconic Lisbon trams belong to Carris bus system) and ferry boats. You can get a reusable Zapping ticket right at the Airport metro station when you arrive, and load it as you need.
---
Are there any maps?
Yes!
---
Any question that needs a quick answer? Please send us an email: ulhtlisbonsummerschool@gmail.com